Choosing a cruise boat is one of the most imperative decisions that you can make if you are planning for the offshore voyage. This is usually the pivot as far as going cruising is concerned. Most people do not know what factors to consider when choosing the right boat for cruising. Click here for more information on the Boat Lagoon Cruises. This blog explores some of these factors.
Considerations
Cost, size, and time
The cost and size are important when selecting the boat for cruising. The size of the boat will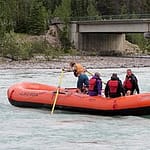 directly affect the cruising costs. The size of the boat not only affects the initial purchase but the cost that will be incurred to do the outfitting. It has been found out that outfitting a stock for a new boat for great distance cruising can take more than 50 percent of the initial purchase.
The size of the boat may require additional equipment which may translate to additional cost. The safety gear, ground tackle, and additional sail are the other factors that can cause the costs to go up.
Crew
The crew is another critical factor that you should consider when choosing a boat. If your crew is large you will need a larger boat to accommodate everyone. The crew size will have to satisfy the insurance requirements which are usually costly as well. The crew difficulties are one of the most common problems that the cruising boats face.  The logistics that is involved in organizing the different crew members is another critical factor that makes cruising expensive.
Purchasing options
The purchasing option is another critical factor that should be considered when purchasing the boat for offshore cruising. The new production boat is one of the purchasing option that is available. These boats are usually of the highest quality and expensive.
Custom built boat
The custom built boat is another option that is available. Having a semi-custom or boat custom usually takes more time and money. However, these kinds of boats are usually exactly what is required by the individual. However, the resale value of the custom built boat is usually not as high as the cost that is incurred when buying them.
Used boat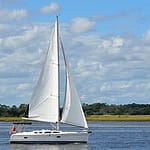 At times compromise is a great weapon when purchasing the boat for offshore cruising. Chances are that you might not find the right boat but you may need to compromise. Chances are you may not find any boat in your price range that exactly meets all of your criteria so be prepared to be flexible and keep an open mind as you learn more about what makes a safe and comfortable offshore boat.