Couples' trips are the best. There's nothing like getting away with your loved one to explore a new place and have some fun! If you're looking for some inspiration, we've put together a list of the best destinations for couples. We've got you covered whether you're looking for a romantic getaway or an adventure-filled trip. So pack your bags and get ready for some unforgettable memories.
Bali
Bali is the perfect destination for couples looking for a romantic getaway. The island is home to stunning beaches, lush jungle, and beautiful temples. There's plenty to see and do, and you're sure to fall in love with the place. If you're looking for a truly unforgettable experience, consider staying in one of the villas overlooking the rice paddies.
The Maldives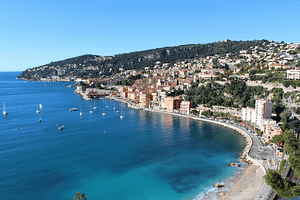 If you're looking for a place to relax and unwind, look no further than the Maldives. This stunning country comprises over a thousand islands, and each one is more beautiful than the last. The water is crystal clear and perfect for swimming, snorkeling, and diving. And there's nothing quite like watching the sunset from your private beach.
Norway
For couples who love the outdoors, Norway is the perfect destination. The country is home to some of the most stunning scenery in the world, and there's plenty of opportunity for hiking, biking, and skiing. If you're looking for a truly once-in-a-lifetime experience, consider taking a trip to the Arctic Circle to see the Northern Lights.
Argentina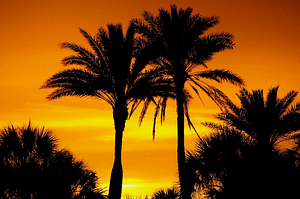 If you and your partner are looking for an adventure, Argentina should be at the top of your list. With its stunning landscapes and vibrant culture, there's something for everyone in this South American country. From hiking in Patagonia to exploring the city of Buenos Aires, you'll never be bored when you're on vacation here.
Bangkok
Bangkok is an excellent destination for couples who want to experience a new culture together. You'll love this city with its delicious food, exciting temples, and friendly locals. Plus, it's incredibly budget-friendly so that you can save your money for other things on your trip.
Paris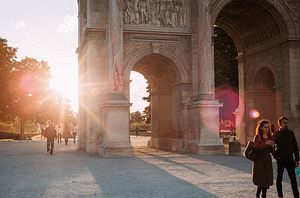 Paris is the perfect destination for a romantic getaway. The city is filled with beautiful architecture, art, and history. There are plenty of things to do, whether you want to explore the museums or stroll through the parks. And, of course, no trip to Paris would be complete without sampling some of the delicious food and wine. If you're looking for a little more adventure, consider visiting the French Alps.
There are plenty of activities to keep you busy, from hiking and biking in the summer to skiing and snowboarding in the winter. And there are countless picturesque villages to explore.
No matter your interests, there's a perfect destination for couples out there waiting to be explored. So get ready to pack your bags and explore new places with the person you love most. We hope you enjoy these recommendations and have a fantastic trip.